Welcome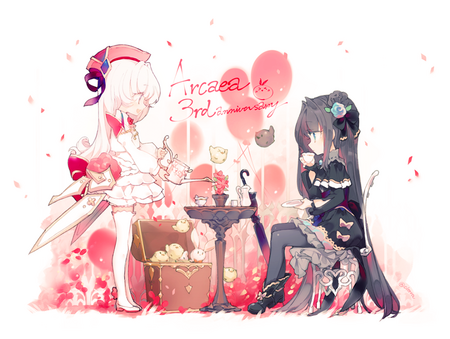 Welcome to Arcaea Wiki, the community-managed fandom for the titular rhythm game by lowiro!
New players, check out our Basic Guide first.

If you wish to contribute, please read the Rules and the Editing Guide.
Do also check out the To-Do List for some direction.
You need a FANDOM account to make edits. The reason is explained here.
You might also be interested to join the Arcaea Wiki Discord or the Official Arcaea Discord.
News
Links
Navigation
Songs
Game Elements
Miscellaneous
Administrative
Poll
How excited are you about the release of Arcaea 3.0?
A full list of all polls made in this page can be found here.
Community content is available under
CC-BY-SA
unless otherwise noted.